Local LGBTQIA+ Owned Businesses to Support During Pride and Beyond
To celebrate Pride we've compiled a list of our favorite queer-owned businesses all around Austin. From cozy cafes to innovative startups, Austin offers a flourishing ecosystem where LGBTQIA+ entrepreneurs thrive, infusing their unique perspectives and talents into the local economy. Their continued contribution to Austin culture deserves year-round recognition, so make sure to continue your support through Pride and beyond! Join us on a journey to explore these small businesses that not only embrace diversity but also serve as beacons of empowerment, creativity, and community in our dynamic city.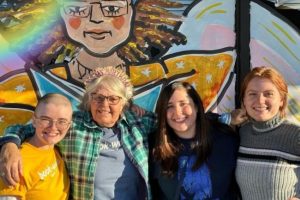 BookWoman
5501 North Lamar #A-105, Austin, TX 78751
BookWoman identifies itself as the oldest, queerest, most feminist book store in Texas! Serving the Austin community for 47 years, BookWoman sells books by and about women and hosts many empowering and educational community events.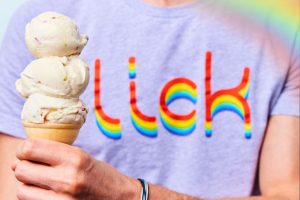 Lick Honest Ice Creams
Multiple locations
Founded in 2011, Lick offers honest ice creams to the savvy palates of Austin. What makes their ice creams "honest", you may be asking? To Lick, honest simply means using the purest ingredients they can find for their delicious artisanal flavors. So stop by for a bright pink scoop of Roasted Beets & Fresh Mint or a refreshing cone of Orange You Glad It's Pride!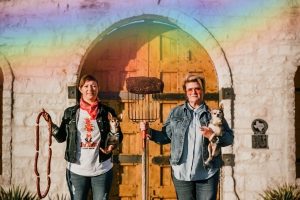 la Barbecue
2401 E Cesar Chavez St, Austin, TX 78702
LeAnn Mueller has been slinging BBQ at la Barbecue since 2012, bringing uniquely savory rubs and throwback dishes to Austin's tastebuds. This is the first-ever woman and lesbian-owned barbecue restaurant in Texas, which is kind of a big deal! You might have to brave a queue around the block to get a taste of this cue, but we guarantee it'll be worth it.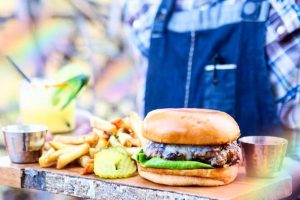 Jacoby's Restaurant & Mercantile
3235 E Cesar Chavez St, Austin, TX 78702
Looking for Southern classics served up in a lush garden space? Jacoby's Restaurant and Mercantile is committed to serving you ranch-to-table goodness, with Jacoby Beef born, raised, and processed in Central Texas by the Jacoby family. Once you're finished chowing down on some chicken fried steak, browse Jacoby's market of vintage and modern one-of-a-kind finds!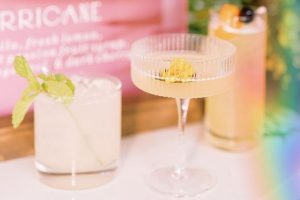 Drink Slingers
8906 Wall St #810, Austin, TX 78754
Drink Slingers does one thing and they do it well, bar service! Austin's premier bar service for events of any kind, these bartenders will put thought, care, and immense attention to detail into every signature drink they create. Drink Slingers provides more than a service, they create an experience around their events that is completely unmatched.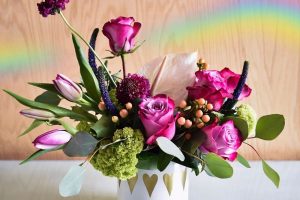 The Flower Studio
5100 Burnet Road Austin, TX, 78756
Since 1975, Florist Colby Neal has created beautiful floral displays in the vibrant city of Austin, Texas. Offering live, dried, and silk arrangements, you can also attend monthly workshops or subscribe to their delivery service to witness The Flower Studio's beautiful displays.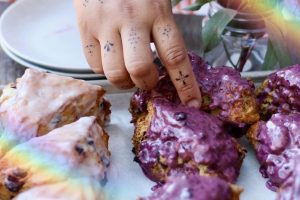 Patika
2159 S Lamar Blvd, Austin, TX 78704
Serving South Austin since 2014, Patika brings you delicious coffee and even better food. Healthy and indulgent at the same time, their menu features everything from lattes to wine to biscuits and gravy. Make sure you try their signature pastries as well!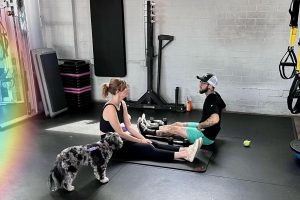 Blackbird Fitness & Nutrition
701 Tillery St Unit B3, Austin, TX 78702
Looking for a new way to stay fit? Blackbird Fitness & Nutrition has put in the work to create programs that can work for anyone, filling in the gaps that traditional gyms overlook. Offering personal training, coaching programs, and even online options, Blackbird is here to support you in your journey to a healthier life.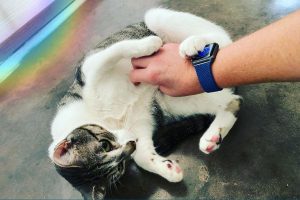 Austin Cat Sitters
The ultimate cat people, Austin Cat Sitters is the best pet sitting service in Austin for your feline friends. Taking care of everything from the litterbox to playtime, to watering your houseplants, Austin Cat Sitters are a reliable group of people to keep your kittens comfortable while you're away.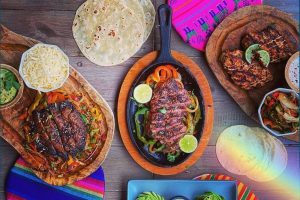 Grizzeldas
105 Tillery St, Austin, TX 78702
Try out this rustic-chic eatery for a tasty range of central & coastal Mexican dishes. Roll into Grizzeldas for brunch, dinner, or happy hour and find yourself immersed in the unique flavors and colorful atmosphere of this Austin gem. Order their signature sizzling fajitas!
Happy Pride from HMG!