"In this industry, you either evolve or become obsolete. I'm constantly learning, but just like any growing business, I'm always looking for ways we can better serve our clients and build stronger partnerships. This last year, I've put lots of thought into processes, smart growth and investing into our current team."
These are the reflections of our founder, James Trumbly, thinking back on the last year. In 2019, HMG Creative turned 16. On our sixteenth year, we moved into our permanent home, gained new partnerships, and added new team members. As the new year starts, we're looking back at all the changes that our agency faced in 2019.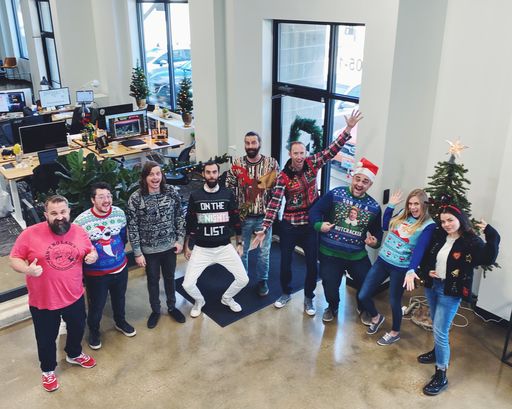 We Gained New Team Members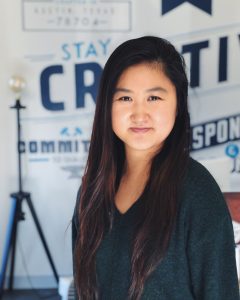 Our first intern of the new year was Dajin Kim! At the time, she was a UT senior, majoring in Advertising. She was an essential member to our team for six months, producing ample content for our blog, social media, and eBook. As a writing wizard, it's no surprise that she's now a Search Marketing Associate for Volusion.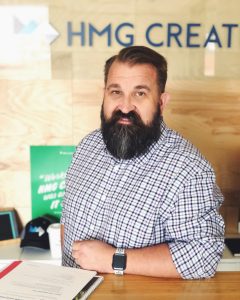 Another addition to our team was John Paulsen. He's our Senior Brand & Marketing Strategist. Previously, he worked as a Creative Director for KPS Motoworks, but we're happy to have him on our team now! In 2019, we went to John for advice on just about everything — especially when the espresso machine was acting up.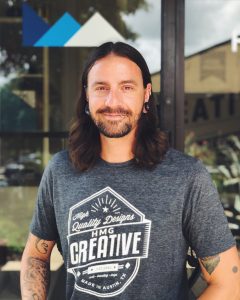 Next came Blaine Bowers, our Senior Visual Designer. He brings a cool, calmness to our agency but especially creativity. You can often find him behind a tripod or sketching up some awesome artwork. With 15+ years of design experience, he brings an outstanding aesthetic to the agency. We found out he's not too bad at go-kart racing, either!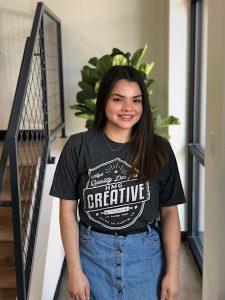 As we said goodbye to our previous intern, we said hello to a new one! Thalia Carrillo was a very recent UT grad when she joined us in September. As a journalism student, she came to HMG to learn more about the world of marketing, hoping to learn valuable business skills for Austin's job market.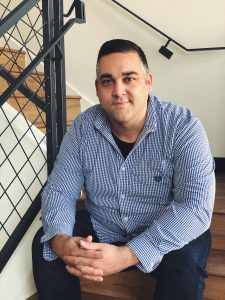 Last but not least, we gained our very first Creative Services Manager, Daniel Price. He made quite the impression at HMG when he brought tacos for the team before his first day. In fact, it was our coworker Ian's favorite HMG memory of 2019.
"Before his first day, Daniel brought over some Tacodeli to enjoy while getting to know the team. After said enjoyment, we were all talking and three of the dads (myself included) realized that we had all—at some point—independently removed one of our children's bedroom doors as a remedy for behavioral issues."
Well, Daniel isn't a dad, but that doesn't stop him from making "dad jokes" at the office. In his role, he's responsible for maintaining positive relationships with clients, but it's safe to say he does the same for us at the office. We enjoy all the laughter and positivity he brings to the team!
Our team growth was one of the most noteworthy aspects of last year for our Marketing Manager, Sarah.
"The dynamic of our team and agency shifted greatly in 2019. We had a quiet, focused agency at the beginning of the year. By the end of the year, it felt like we were bursting with ideas and passion, spurred by new team members who brought amazing talent to our team and helped us produce impressive results for our clients."
Interested in being a part of that in 2020? We're hiring a WordPress Designer and a UX/UI Developer.
Visit our careers page for more info and updates on openings at HMG! 
We Moved into our New Home
We're officially at 2307 Thornton Rd Ste 105-1 in the 78704. It never gets old saying that! Our new office has brought so many opportunities to grow. Seriously, there's so much room you can fly a drone in here… and we have! After all the hard work that went into our new space, it's all worth it. It's a beautiful space.
Take it from James himself, "So much effort went into planning, designing and managing the buildout. It was such a long labor-intensive process but to see a dream come to reality was really exciting."
Moving from a shared space into our very own brought the team closer together in a variety of ways. John says Moving Day was his favorite HMG memory of 2019, "It was great to have everyone working together on something outside of client projects."
Office Blogs:
Saying Goodbye to South 2nd Street
Introducing: Our New Office Journey
We Won Some Awards
Not to toot our own horn, but it's exciting to see how much we progressed professionally in 2019. Though our digital trophy case is full, we'll only highlight a few.
Top Creative and Design Firm in Texas by Clutch
You can view the press release here.
#17 on the Top Web Design Companies in 2019 by Tech Reviewer
You can view the press release here.
Top Texas Digital Marketing Companies Of 2019 by Design Rush
You can view the press release here.
We Worked on Projects to be Proud of
We are thankful for each and every one of our clients. They are the reason we do what we do. We made lots of new partnerships in 2019, and we want to highlight some of the products and services we provided for them.
trueCABLE
Through social media, trueCABLE has gained a lot of engagement with influencers in the community, with Instagram being particularly successful. Overall, the audience reach is much broader. We also took time to understand the brand, making the site more accurately reflect the company's vision.
SINC
Through its new website, we empowered SINC to connect with visitors and truly promote and build community within the IT industry.
infiniteIO
We approached this design by mimicking the sophistication of their technology solution to deliver a clear message to customers, partners, and resellers alike.
TEPSA
By crafting a more seamless, organized website, HMG was able to create a powerful, scalable, and long term resource that will support TEPSA in building a better future through education.
We Worked Hard and Played Harder
At HMG, we pride ourselves in having fun and getting work done!
We played lots of ping pong… and mostly lost to James. What can we say, he's a champ.
It was never boring when our honorary office mates were around. We couldn't help but smile! They made even our hardest and busiest days in 2019 full of cheer.
Okay, we may have rewarded ourselves with a treat here and there. With nearby coffee shops and breweries, we couldn't help ourselves. Our loving clients and friends sent us some goodies once or twice in 2019. Thanks again!
We networked a ton this year, with lots of outstanding businesses and professionals in the Austin area. We ended the year celebrating with a Grand Prix! Though they were no champions, this was Brandon and Thalia's favorite HMG memory of 2019.
2019 was an outstanding year for HMG Creative, and we're grateful for everyone who made it a success! Our success has allowed us to improve our Brand and Marketing services and seek additional team members! We are confident that 2020 will be our best year yet!
If you want to know more about our new and improved services, shoot us an email at [email protected] or click here!