Somehow, it is December already. Paddle boarding on Town Lake is giving way to warming up with hot cocoa, and Zilker Park is already lit for this year's Trail of Lights. While 2020 has been far from normal, closing out the year with some familiar festivities might be just what we need to start off 2021 on the right foot. To get your celebration started, we've compiled some of the area's best offerings for a 2020 Christmas in Austin.
Local Favorites
Zilker Park, Nov 28 – Jan 3
This year's Trail of Lights looks a little different, but has all the holiday magic that it's loved for. In order to make the event as safe as possible, it has gone drive-thru only for 2020. This means getting to take in the two million lights from the warmth and comfort of your car. Add in some Christmas music and the optional box of cookies (which comes with the Dash Pass) and you've got yourself an event that you might even miss once it returns to normal.
The Trail of Lights runs from November 28 through January 3, and is open from 5:45pm to 10pm. General admission is $35, and starts at 7pm. The Dash Pass option comes in at $60 and allows you to enter early, starting at 5:45pm, and includes a box of holiday cookies at entry. 
Tickets must be purchased online ahead of time — get yours here!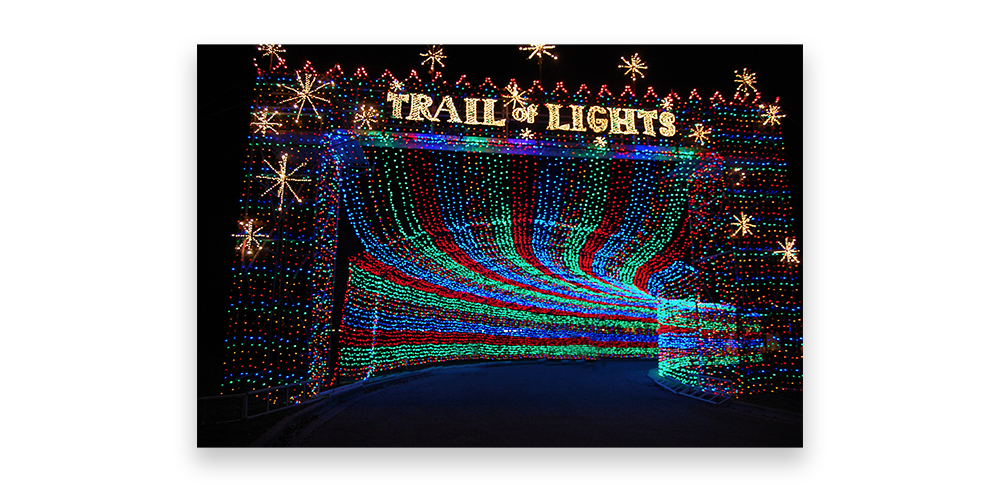 Ladybird Johnson Wildflower Center, Nov 27 – Jan 3
Are you still looking to take a stroll through some lights on foot this year? Look no further! This holiday experience features an illuminated trail that takes you through the Wildflower Center's beautiful arboretum and Fortlandia structures. There will also be audiovisual art installations by Collide Arts, as well as treats and hot chocolate available for purchase.
Luminations is open nightly November 27 through January 3, from 6 – 9pm. Admission for non-member adults is $18, and $10 for children. 
Get your tickets here!
Mozart's Coffee Roasters, Nov 28 – Jan 6
Another Austin staple, Mozart's Christmas Light Show is back and has adapted well to current safety standards. Not only can you still get a delicious hot chocolate and some fresh baked goods while taking in the lights, but this year you can reserve your own table and time slot. The light show will also feature a rotating list of live musical acts. And yes, you can bring your dog. 
Mozart's COVID Cautious Light Show is running every evening from November 28 until January 6, 6pm through midnight. 
Make your 1 hour table reservation here!
Blue Starlite Drive-In 
Austin's Blue Starlite Drive-In Theater is showing holiday classics at all of their locations throughout December. If you're itching to get back to the theater but want to take it slow, this is the perfect opportunity. Catch some Christmas favorites like Home Alone, Elf, Christmas Vacation, and more from the comfort of your car!
Find your closest location and get your tickets here!
Where to Find the Best Hot Cocoa in Austin
To the surprise of many, it does get cold in Austin. And while we probably won't see any snow, although in 2020 it seems anything is possible, the temperature will drop into hot chocolate territory. Austin has no shortage of great bars, restaurants, and cafes, so the options are plentiful! But to narrow down the choices, we've highlighted a few of our favorites.
What do you get one you top a decadent hot chocolate with a freshly made meringue? You get, well, a decadent hot chocolate topped with a freshly made meringue. I can't make it sound any more delicious than it is. If you're looking for some over the top winter treats, be sure to add this one to your list.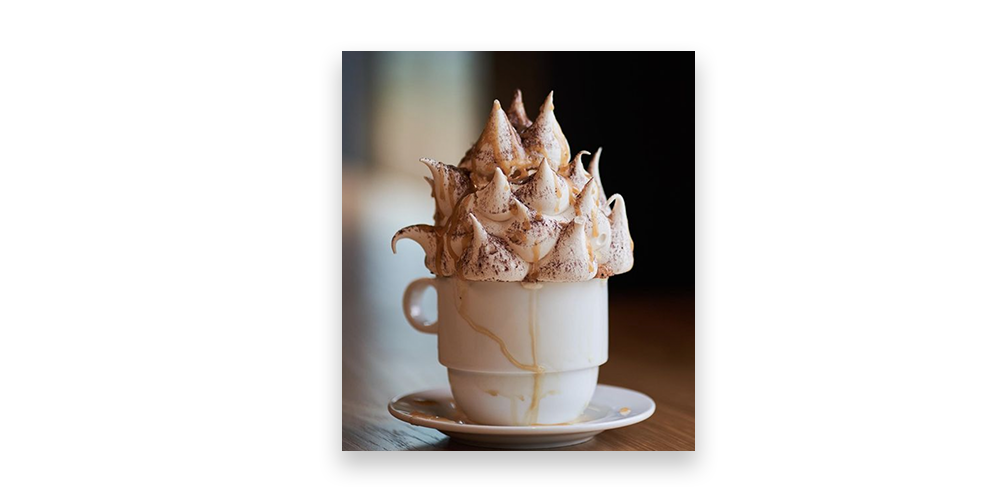 Looking for an excuse to have ice cream in December? Lick is whipping up hot cocoa made with Austin's own SRSLY chocolate, and then dropping two scoops of their freshly made ice cream into it. They've even got plenty of vegan options, including the seasonal No Egg 'Nog. 
It's no secret that Mozart's has great coffee and hot beverages. But for something unique, pick up some of their Cocoa Bomb Blossoms. These balls of chocolate are made with Ecuadorian dark chocolate and Colombian cocoa powder, then filled with homemade blossom marshmallows. Just drop one into a mug and add some hot milk! They are as simple as they are fun and delicious.
If you want some simple, but still top notch cocoa, Merit has you covered. This year they're serving up a Candy Cane Mocha with their own housemade chocolate and peppermint syrups. You can even have it made with their seasonal Tres Leches Milk to add a layer of sweet and toasty graham cracker to the mix!
Giving Back
While giving gifts tends to take center stage during the holiday season, this is also a great time to give to our community. Austin is home to countless charities and nonprofit organizations, offering us plenty of opportunities to help those in need. 
Through their food truck program and Community First! Village, Mobile Loaves & Fishes works to provide assistance to Austin's homeless population. They offer plenty of volunteer opportunities, and even give you some ways you can help from home. Visit their site here for a full breakdown on how you can help.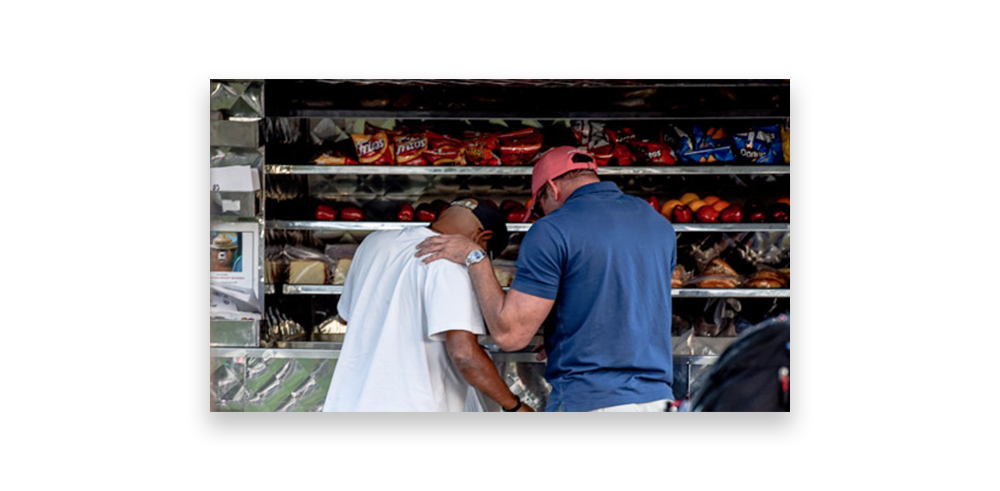 Organized by the Junior League of Austin, Coats for Kids is aiming to provide 30,000 winter coats to Central Texas children in need. Through December 9 you can drop off new and gently used coats at any of Austin's Jack Brown Cleaners locations. You can also make a monetary donation or purchase a coat from the organization's Amazon or Walmart wish lists. The Junior League also has volunteer opportunities for coat sorting and distribution, which you can find here.
Austin is a No Kill city, so there are always plenty of opportunities to help our local animal shelters. Volunteer positions at Austin Pets Alive include dog and cat care, promotional work, as well as shifts at their thrift stores. You can also help from home by temporarily fostering animals that haven't found a permanent home. View their full list of volunteer offerings here.
Wrapping Up 
2020 has been crazy, but your holiday season still deserves some magic. So grab your family, Facetime your friends, and go enjoy all the light shows and cocoa that Austin has to offer.