We're proud to announce that Clutch has named HMG Creative as one of the top creative and design B2B companies in Texas. As a leader on Clutch, we're more than capable of taking on your branding, web design and development, and marketing needs. 
With over 17 years of experience as a full-service digital marketing agency, we partner in a variety of ways to boost growth and increase the revenue of our clients through our purpose-driven methodology. As a collaborative partner, we deliver creative expertise and unmatched reliability to empower your next business evolution.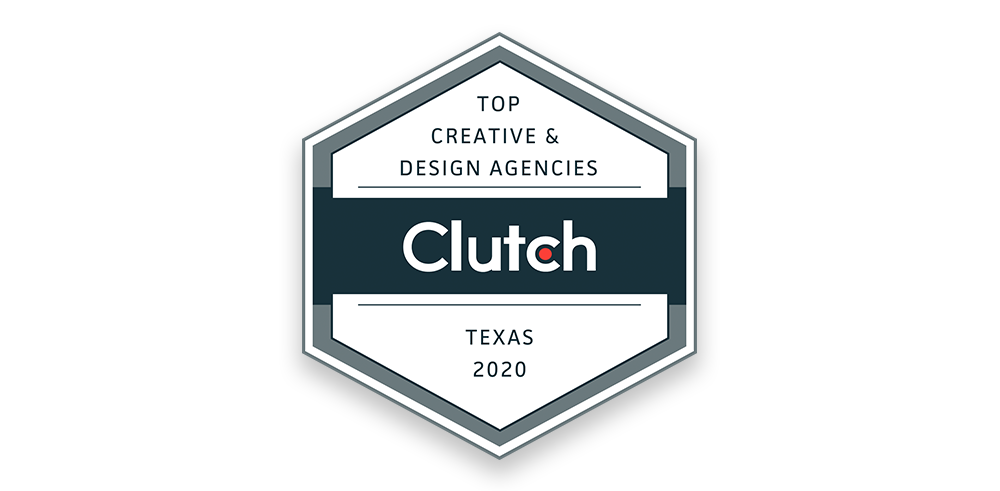 Clutch is a B2B ratings and reviews firm located in Washington, DC. They collect customer reviews and conduct industry research. The data from that pairs prospective buyers with trusted vendors for their projects. We're thrilled to note that we've gained a 4.9-star rating over 18 reviews on Clutch.
"HMG Creative is excited to be named a Clutch leader in the U.S. again this year. Throughout this eventful year, our team has continued working day in and day out to produce results for our clients, and this award validates our continued efforts. We are grateful for the recognition and are propelled to keep working harder than ever to deliver purpose-driven solutions that equip our clients for success in a challenging time." 
– James Trumbly, Managing Director & Chief of Business Development, HMG Creative
Reviews
To give you an overview, here's what our clients had to say about us:
"We're very thankful that they were patient with us in trying to make sure that everything looked right."
Frances Barrera, Operations Coordinator of Austin Partners in Education
"They were professional, creative, and knowledgeable about their technology. We never doubted their capabilities."
Maureen Carlson, Co-Founder of VP Marketing & Sales, System Surveyor
"The amount of research they conducted and diligence they put into forming a plan for our business was excellent."
Marcus Stroud, Co-Founder & Partner of TVX Partners
Need help with a new project of your on? Contact the HMG team today to get started!