It is early October of 2020. In Zilker Park stand the iconic colorful flags that usually signify the center of the Austin City Limits Festival. But this year, they are a somber reminder of what is missing.
Like many events, ACL Fest was cancelled this year due to the COVID-19 pandemic. This decision came as no surprise, and was unanimously supported by everyone involved. Still, the cancellation of the festival has been a hard blow to not only musicians and fans, but to Austin businesses as well. Austin City Limits is not just music and good vibes- it is a crucial part of Austin's economy.
ACL Fest: A Brief History
Austin City Limits started as a TV show in 1975 with the goal of showcasing Austin's diverse mix of musicians. The pilot episode starred Willie Nelson, and due to its success, the show received the green light for production. ACL has helped Austin become known as the "Live Music Capital of the World" and has gone on to be the only television show to receive a National Medal of Arts. The show is still in production to this day.
In 2002, ACL broke from the confines of the studio and held the first Austin City Limits Festival in Zilker Park, featuring 70 acts over two days. Since its inaugural year, ACL Fest has grown into a two weekend event, featuring dozens of artists and drawing around 75,000 people daily.
Why ACL Is So Important
Aside from the enjoyment that the festival brings to Austin, ACL is also a giant contributor to the local economy. Every year, over 400,000 people attend ACL Fest. They might come for the music, but these attendees also spend money at Austin's many bars, restaurants, shops and hotels. In 2019 alone, the festival generated around $219 million for the city. And since 2006, the festival has brought in about $2 billion worth of business to Austin.
On top of being a huge source of income for local businesses, contributions from ACL Fest also make up a large portion of funding for the Austin Parks Foundation. The promoter of ACL Fest, C3 Presents, contributes millions of dollars to APF every year. APF uses this money to preserve and improve Austin's many parks, trails, and green spaces. This year, about half of APF's budget was made up of proceeds from 2019's ACL Festival. In 2021, they will have to go without this large portion of their funding, which already translates to an 18 month delay in park improvement projects throughout the city.
All of this comes after an already challenging period which started with the cancellation of SXSW in March. The unfortunate truth is that many Austin businesses depend on both ACL Fest and SXSW every year to pay their staff and keep the lights on. With both of these events having been cancelled, not to mention the slowed or complete lack of traffic due to COVID restrictions, many Austin businesses may not be able to survive.
What Can We Do?
Needless to say, our local economy could use any help it can get. Thankfully, there are plenty of ways we can support it.
Restaurants & Bars
On average, restaurants run on a tight 3-5 percent profit margin, and that's during normal times. Food establishments have been hardest hit by COVID-19, and due to the lack of business this year, many have already been forced to close their doors for good. This list from Eater Austin has been keeping up with all the closures in real time.
However, as restrictions loosen, our options for supporting Austin's eclectic mix of bars and restaurants once again are growing. While ordering takeout or delivery is still a safe alternative to showing up in person, many local eateries are also reopening their doors to indoor diners. Whether you choose to pick-up or dine-in, returning to local establishments will provide them with much needed revenue and greatly improve their chances of staying in business. Check out this running list from Eater Austin for updates on reopenings of bars and restaurants in the city.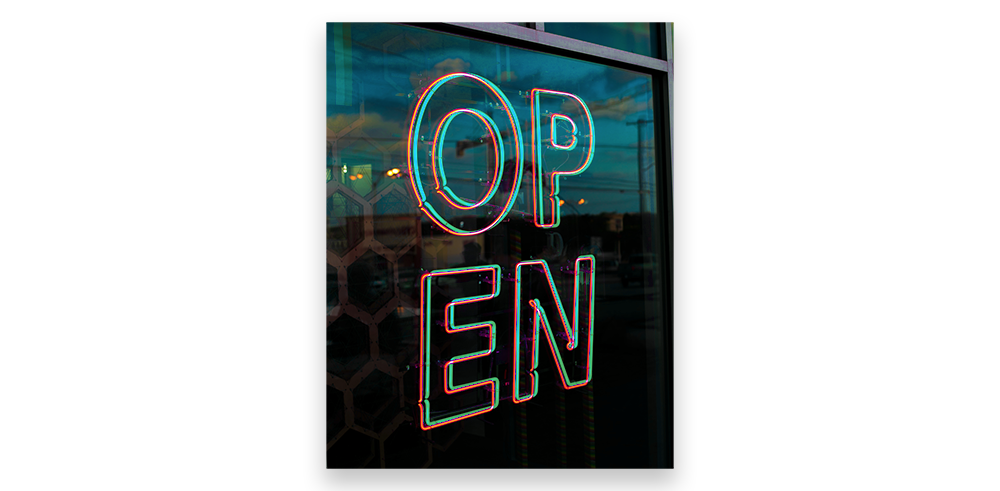 Go To Outdoor Attractions
Outdoor activities pose a lower risk of spreading COVID-19 than indoor activities. Thanks to Austin's warm climate, there is already an abundance of outdoor activities and businesses to enjoy here. If you're feeling adventurous and looking to take a hike, go ziplining or do some mountain biking, then start with our Guide to Austin's Outdoor Attractions. If you're looking for something a little more leisurely, we have some picks for that too:
Sweet Berry Farm-

Harvest of Fall Fun

: Out in Marble Falls, Sweet Berry Farm is hosting its Harvest of Fall Fun through November 8. There will be hay rides, a corn maze, pumpkin carving, and a lot of other activities for kids and families. Plus, there are no entrance or parking fees!

UMLAUF Events: The UMLAUF Sculpture Garden + Museum is once again open to the public and has some unique outdoor events coming up. 


Movements and Mimosas– A relaxing morning consisting of an outdoor yoga class, followed by mimosas in the garden. This is a one day event on October 31. The fee is $35. 

Picnic in the Garden- An evening in the UMLAUF garden with food and wine offerings from Austin Caterings, and live music by Jazz Aguilar and Riley Edwards. This is a one night event on November 5. Admission and dinner for two ranges from $140 to $185.

Barton Hill Farms: About 45 minutes east of Austin, Barton Hill Farms is hosting their Fall Festival. Activities include a pumpkin patch, Jumbo Jumping Pillow, Super Slides, the Bee Train, and games and play areas for kids. They are open Friday, Saturday and Sunday throughout the fall. Tickets are $16.95 on Friday, and $19.95 Saturday and Sunday. 

Barr Mansion Picnic: The Barr Mansion will be serving organic suppers on their lawn every Wednesday evening. Food options consist of pizza, salads, snack plates and deserts. Drinks will also be available via Hopsquad Brewery, Vinovium, and the Tigress Pub. Reservations and food orders are required in advance. 

Blue Starlite Drive-In Theater

: Movie theaters may have taken a hit this year, but drive-ins have been filling the demand and making a comeback. Austin's own Blue Starlite Drive-In gives movie-goers the full theater experience through nightly showings at their Mueller, Round Rock, and new Downtown locations. They have even added stand-up comedy and virtual concerts to their schedule.
Other Ways to Help
By simply returning to these local businesses, you are already helping them in a big way. However, if you are not ready to venture back out into the world, you can still help!
Donate Directly to APF

: The Austin Parks Foundation works to maintain the countless parks, pools and green spaces that make Austin the uniquely beautiful city that it is. But as mentioned, APF lost about half of their 2021 funding due to the cancellation of this year's ACL Fest. If you wish to support them, you can still make a direct donation on their website. 80 percent of every dollar donated goes directly to parks projects and campaigns. 

Support for the Arts

: It would be remiss of us not to include help for all of Austin's artists. After all, ACL Fest is a big time of year for them too. Thankfully, Austin is home to a number of organizations that are committed to supporting the arts.
Big Medium:

Big Medium is a nonprofit organization that supports local artists through event production, workshops, and financial support. By donating directly to Big Medium on their website, you will be providing much needed assistance to countless creatives in the city.

Austin Creative Alliance

: The Austin Creative Alliance is another organization helping the local art scene. The ACA has established the Artists Emergency Relief Fund, which provides musicians, performers, filmmakers, and other artists with financial support. You can make a one-time donation to the fund or become a monthly sustaining member on their website.
Rebuilding 
The cancellation of ACL Fest is just one example of the impact that 2020 has had on Austin. From figuring out how to safely reopen businesses to reigniting the local art scene, we have a lot to figure out.
Thankfully, Austin is nothing if not resilient. And while there is still much uncertainty on the horizon, one thing is for sure – we will come back stronger than ever.