Everyone uses search engines, but not everyone runs a website or owns a business. Not everyone who runs a website or owns a business is up-to-speed with Search Engine Optimization (SEO) practices, and that's okay! Gaining site traffic and making your way up the rankings of a Google search results page takes time.
And speaking of time, it can be limited, so here is a short list of SEO-themed videos and podcasts that you can listen to or watch at the gym, during your lunch break, or in the car. As previously mentioned, everyone uses search engines, so this ever-evolving process is something you need to get behind. Now you can do so, faster than ever.
Videos
A Complete Breakdown for Beginners
For Agencies Looking to Sell SEO Services
Knowing the Difference Between SEO and Local SEO
Performing SEO for a New Website
How Machine Learning is Affecting SEO
Podcasts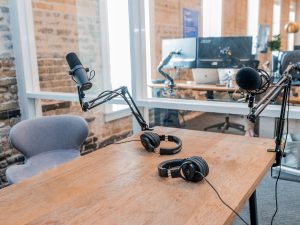 How SEO is Relevant to an Effective Content Marketing Plan
Tips from an SEO Blogger with 60,000 Monthly Views a 7 Figure Income
Why it's Sometimes Better to not Concentrate on High-Traffic Keywords and 3 Simple Optimization Tactics for Existing Content- All in Under 10 Minutes
Using Voice Search to Your SEO Advantage
If you want hands-on help with SEO and want to collaborate with an expert, here are some of the best agencies in the U.S. They will get your page where you want it to, in no time!