We asked Sydney to tell us about herself
Hey everyone!
My name is Sydney Dwyer and I'm thrilled to be HMG Creative's new intern. I'm originally from Newfoundland, Canada, the most eastern point of North America, but have spent most of my life living in Houston Texas, just about as southern as you can get! I currently reside in the amazing city of Austin and I'm a Sophomore at The University of Texas McCombs School of Business studying Marketing.
Throughout my life, I've always had an artistic eye, and in school that meant I was an art kid! Taking painting lessons, entering fine art competitions, and getting my hands on clay any time I could, I loved getting into that creative zone. Some might see pursuing a business degree as taking a hard left from my roots- but I see it as a new realm where I can create something I'm proud of.
What are some of your favorite things to do in Austin?
You can always catch me at Barton Springs! I think swimming in the cool water and drying off in the Texas sun with friends is the absolute best way to recharge. I love vintage/thrift shopping and the weekly Guad Thrift Market is where I've snagged some of my best finds. Other than buying sweaters previously owned by grandpas, I go to as many concerts as I can. This month I'll be seeing Kali Uchis!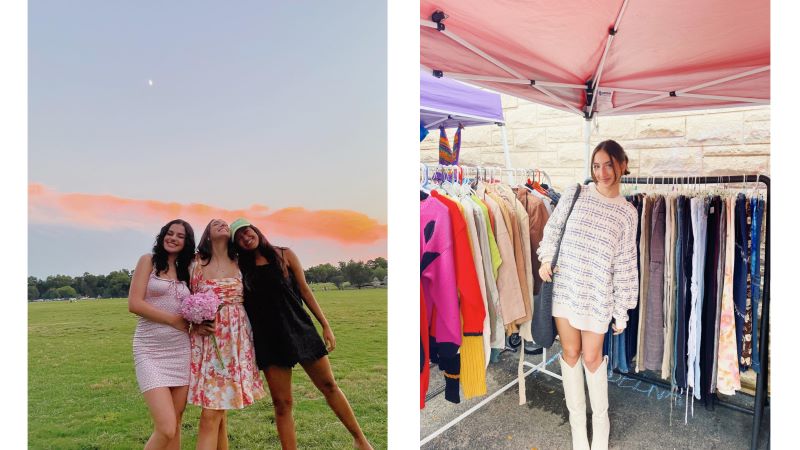 What's the best piece of professional advice you've received?
Be a buyer, not a renter. Think of yourself as having as much stake in the company as the CEO no matter what your position is, buy into your role wholeheartedly.
If you could go anywhere in the world, where would it be and why?
New Zealand! You get the best of every biome, snowy mountains, tropical rainforests, and pristine beaches. The best part? New Zealand has more sheep than people! Still, my favorite place on earth will always be Newfoundland.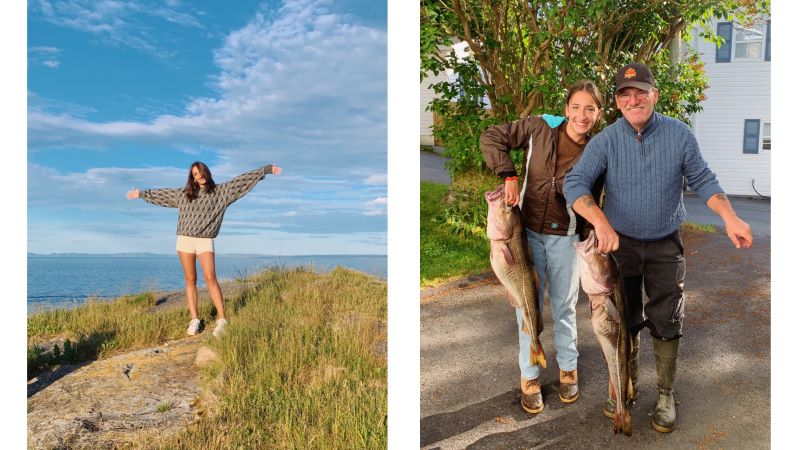 What are your professional goals after college?
I would love to work in fashion or beauty marketing. I appreciate the idea of marketing something tangible, especially a product where I'm the target market. Working in a role where I can take something from ideation, to creation, to implementation is extremely important to me.
What music are you listening to right now?
I'm a big fan of rap, indie rock & pop, alternative, and underground hip hop- or at least that's what my Spotify Wrapped says! My favorite artists are Tyler The Creator, Kendrick Lamar, Beach House, Mac Demarco, SZA, TV Girl, Trippie Redd, Grizzly Bear, A$AP Rocky, Pi'erre Bourne, and Cuco. Believe it or not, I'll even turn on some Simon & Garfunkel every once in a while. But if I had to pick my favorite song of all time, it would be Two Weeks by Grizzly Bear.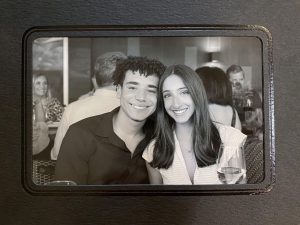 What do you hope to learn from your time at HMG?
I really just want to experience how an agency is run and hone my marketing skills in every area possible. I hope to experiment with graphic design, dive into SEO, take my first swing at email marketing, continue to leverage social media as a tool, become a copyrighting fiend, and figure out what makes a successful content strategy.